Parkworld Interview with Matt Wells
19 July 2021
Likes:&nbsp0
Did you spot Frontgrid and ParadropVR in the Summer edition of Parkworld? If not check us out as part of their feature of leading FEC attractions – page 36 and 37. Frontgrid have some exciting things to come and Matt takes the opportunity to reveal some of the latest developments.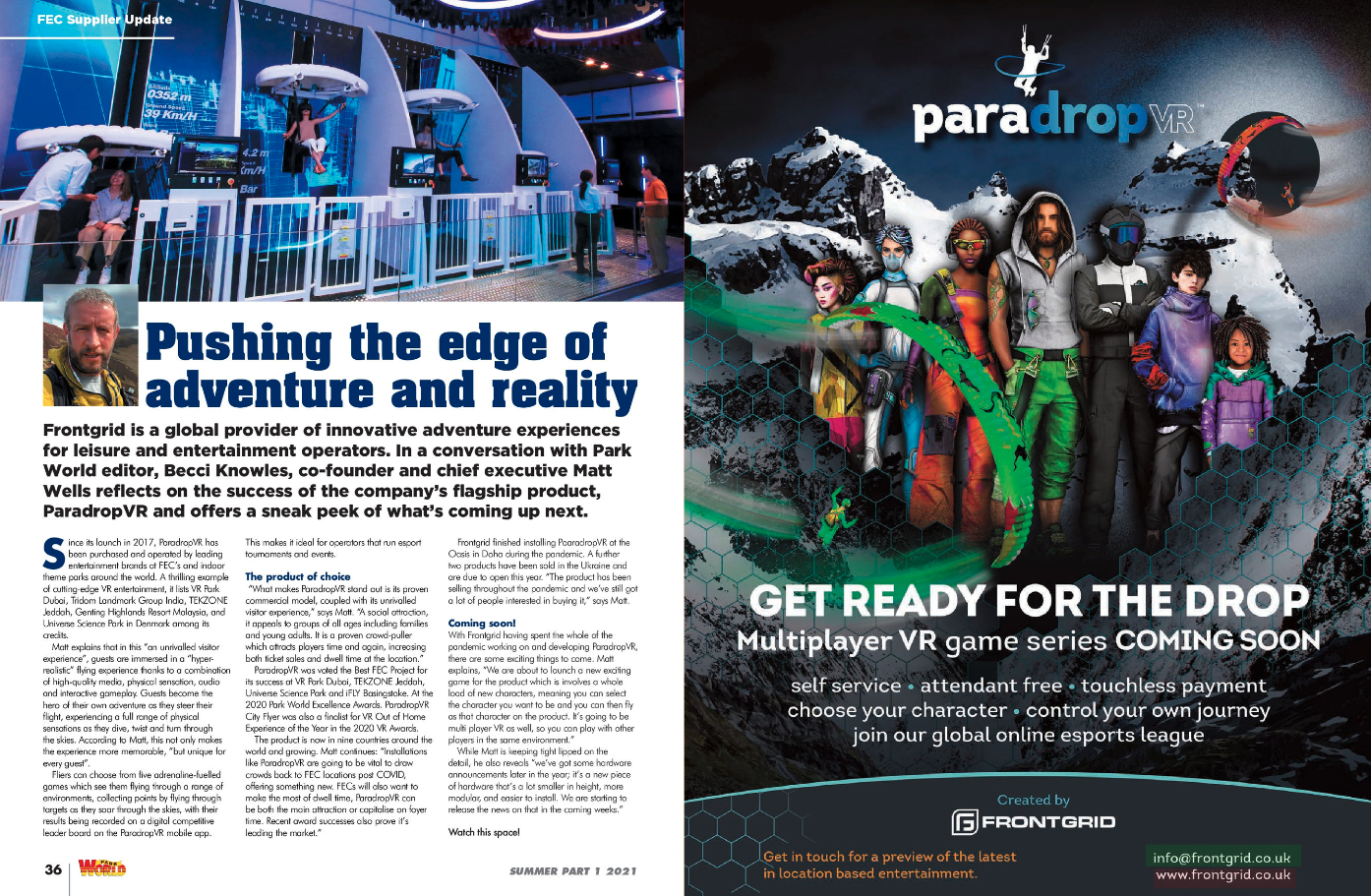 You can read the full magazine article here Parkworld Magazine Summer1 2021 : 36
Frontgrid are due to launch a new mutiplayer VR game series in 2021, so watch this space.
ParadropVR
For further details, images and interview requests for ParadropVR™, please contact: Tammy Owens, Business Development Director at Frontgrid. Email: tao@frontgrid.co.uk | Tel: 07815 845 478