ParadropVR opens its first location in the US
27 July 2022
Likes:&nbsp3
The market leading, operatorless, multi-player virtual reality flying experience, will open in South Dakota, which will be its first location in America.
ParadropVR combines motion-based hardware and exciting game content to create a world-class attraction with a proven ROI.
Matt Wells, CEO of Frontgrid, the creators of ParadropVR said: "It's a particularly exciting installation for us as it represents our first location in the USA.
We think the product is very suited to the US market, as it leads the way in terms of competitive socialising. In America the entertainment industry is particularly strong, so consumers are really savvy and are looking for the next best thing to impress them. ParadropVR Pod really is an exhilarating experience which offers the cutting edge in terms of virtual reality and esports experiences".
Danny Pritchard, Attractions Manager at Sprockets Fun Foundry said: "We chose ParadropVR Pod as a stand-out VR product which we think our customers are going to be excited by and come back again and again to fly. There literally is nothing else like it in the USA at the moment. So, we are particularly excited to have it at Sprockets Fun Foundry. It's been really positive of late to see recovery post-COVID in the USA, regarding footfall coming back to attractions. We expect Sprockets Fun Foundry and ParadropVR to both have a very welcomed reception from families looking to get out of the house and try something new."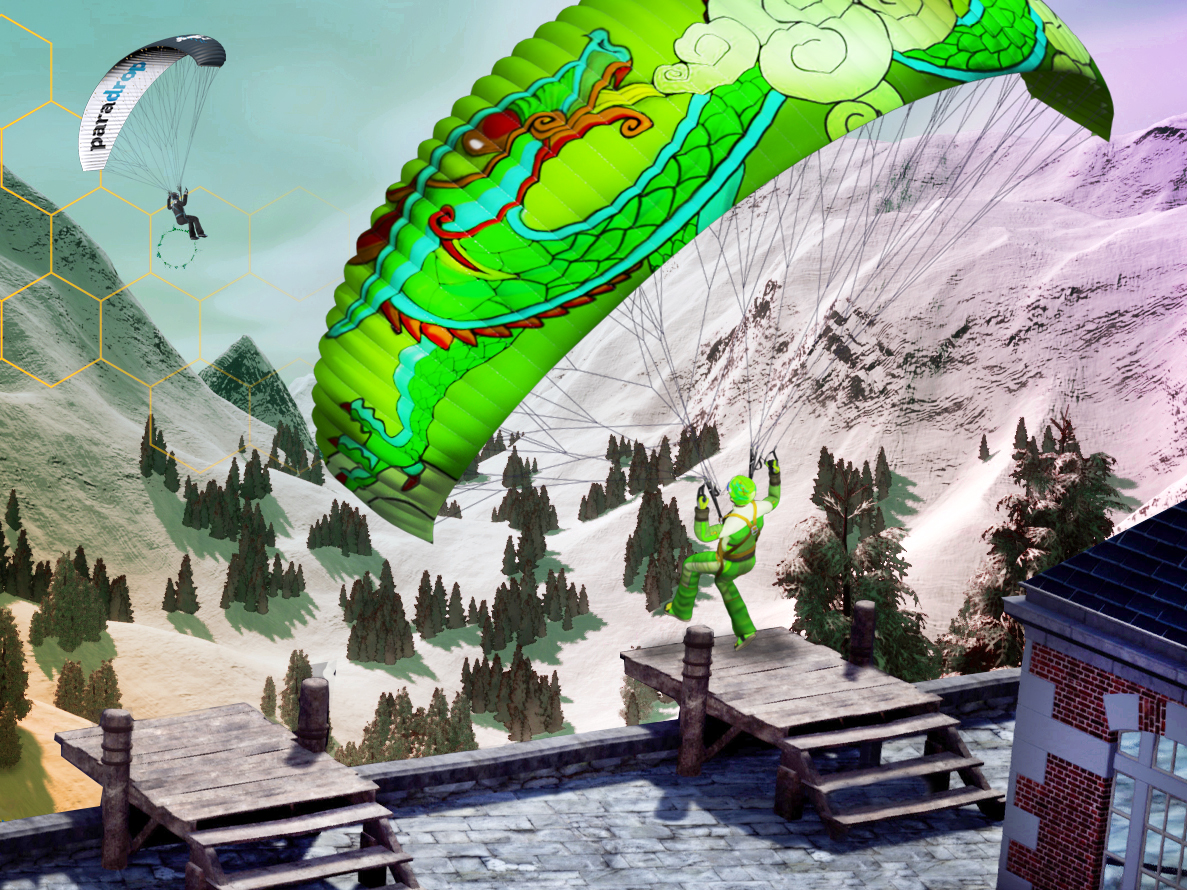 ParadropVR Pod, the new innovation hardware launched by Frontgrid last year, allows riders to explore their environment while flying under a canopy. It is multiplayer, meaning that they can literally fly with their friends and see them in the game environment. Flyers can choose their own character; collect points and collectibles along the way and can set up a profile online to take part in an exciting global esports league, called the Parasphere.
Matt Wells said: "It's a great opportunity for operators as ParadropVR is a proven business model, with a competitive throughput and ROI."
The two units being installed at Sprockets Fun Foundry, South Dakota's first fully immersive Virtual Reality arena, will feature ParadropVR's Discover Series of game content. This is a series of 3 games set in a mountainous environment, so within the context of the locality of Mount Rushmore is a particularly nice fit.
Matt Wells said: "Flyers are invited to discover their environment, by following paths marked out by rings in the sky and the natural lay of the landscape.
"They explore the snowy heights of the mountain tops, a secret cave system and follow a river through the more-lush lowlands."
Opening in 2022, Sprockets Fun Foundry is an all-new family entertainment centre, which will feature fully-immersive virtual reality attractions, a modern arcade, a taproom pouring the best in regional brews and a restaurant with local flair. There is also a new spin on bowling to really crank up the fun! Renovations are taking place now at the former Holy Terror Building at 221 Swanzey Street in Keystone, South Dakota near Mount Rushmore.
Matt Wells said: "ParadropVR will sit nicely within the current mix. As something new and being a futuristic attraction, it will be something to talk about and will draw more footfall to the location.
We are delighted to be working with Sprockets Fun Foundry and look forward to the units shortly being installed and America being able to try ParadropVR!"