ParadropVR Pod - taking pre-orders now
17 September 2021
Likes:&nbsp2
ParadropVR is already an award-winning virtual reality flying experience and it's proved popular since its launch in 2017, it can now be found in ten countries around the world. It brings together motion-based hardware with gamified environments to create unique location-based experience. The original hardware, called Rize, offers a transformational solo flying experience, inviting participants to choose their own journey around environments as diverse as the city, desert and even outer space.
ParadropVR Pod is a new compact version of the original RIZE, making it ideal for FECs, arcades, theme parks, cinemas, cruise ships and many other LBE venues. It is the first and only multi-player, under canopy, VR Experience in the world where you can fly with your friends.
The new Discover Series of games, available on Pod, allows flyers to select their own character and enables users to collect points as they soar through hoops in the sky.
Matt Wells, Co-founder, and CEO of Frontgrid and Co-inventor of ParadropVR says
"Pod is multiplayer, accessible for all ages, designed to be attendant free, includes touchless payment, its easy to install and its also possible to use it for mobile installations. With the multiplayer aspect to Pod, we are really excited as to the community element that will bring. You can fly around with your friends, race them, try to beat each other's scores."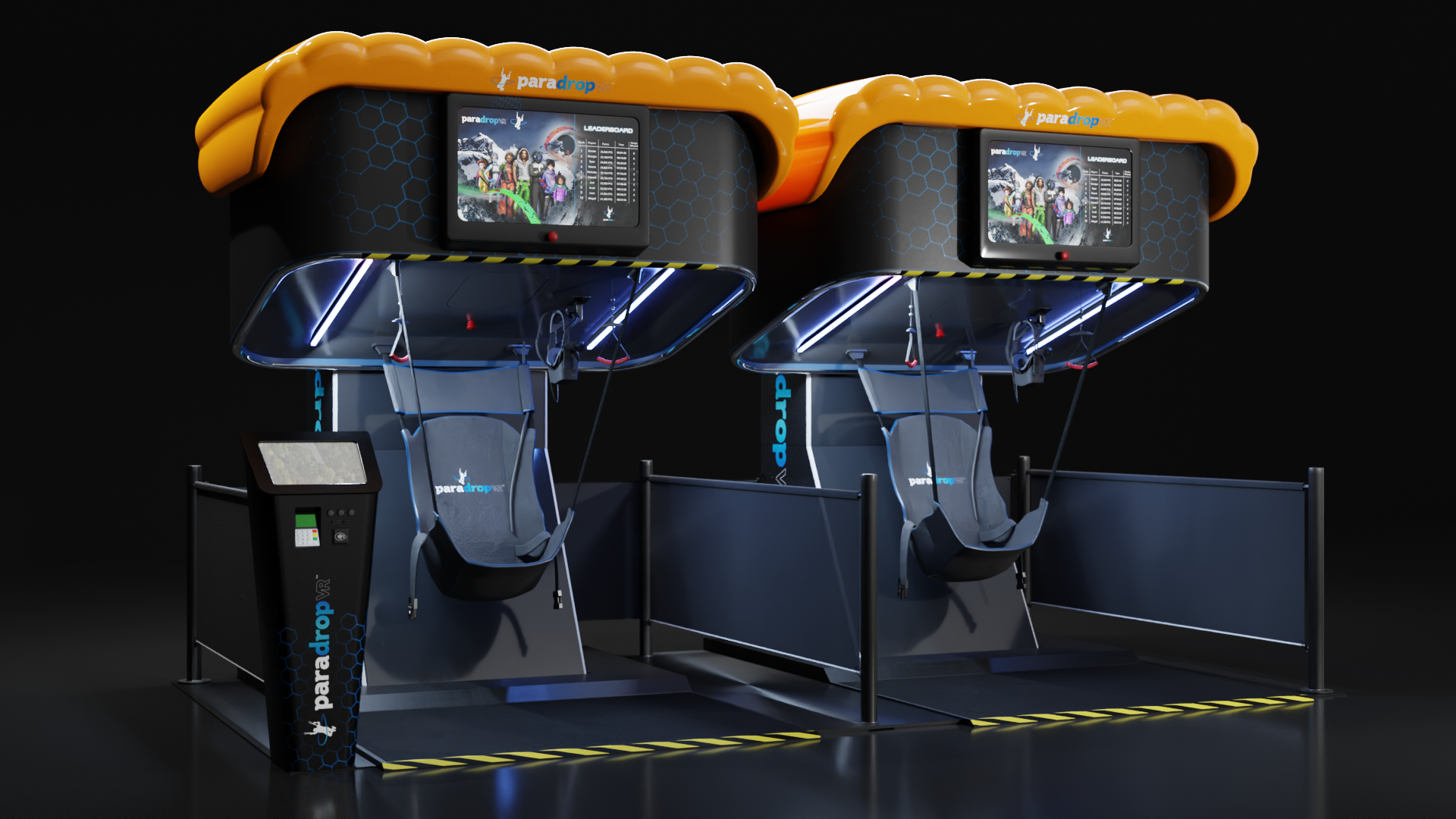 To find out more about ParadropVR at your location you can 'get in touch' through our website.